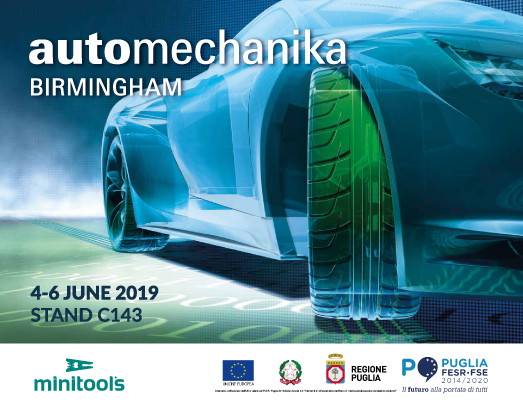 The Minitools branded products for the first time in Birmingham!
Next June, from the 4th to the 6th, at the NEC in Birmingham, Automechanika will host the car equipment show.
The car repair event is the most important in the UK and is in its third edition.
The statistics offer a very positive picture of the growth of this new show dedicated to a sector in great development.
The Minitools branded products, such as LCD displays and flats (ribbon cables) for repairing instrument clusters, car radios and infotainment systems, will be presented at Stand C143, for the first time in the UK.
The company objective is to strengthen its presence on the English market and to experience a different market both in terms of needs and knowledge of the proposed product.
The expected results, in terms of growth, are potentially very positive, given the scarce diffusion of articles dedicated to the specific repair of dashboards in this part of Europe.
Thanks to the financial support provided by the European Union, the company will have the concrete possibility of getting to know new customers from whom take advice and inspiration to continue to create solutions to solve instrument clusters problems, which up until yesterday were also very expensive.
The intervention was carried out with the support of the Funds "PO Puglia 2014-2020 - Action 3.5 - Notice for the provision of vouchers in favour of the internationalization processes of the micro, small and medium enterprises of Puglia - Voucher Fairs 2018-2019"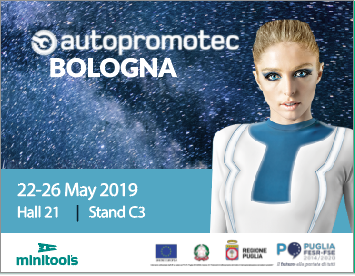 New spare parts for dashboards
at Autopromotec Bologna
From 13 to 16 March 2019 Minitools
has participated in the new edition ...